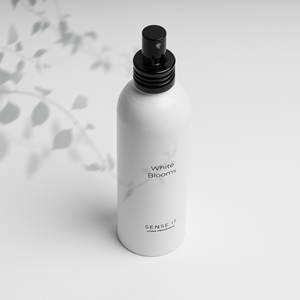 Feel and inhale the goodness of beautiful essence while spreading an aroma of soul-engulfing richness. Sense it home fragrances is a mixture of very high-quality essential oils and aroma compounds, fixatives, and solvents used to give the living spaces a pleasant smell.

Details:
Perfume size is 150 ML
Perfume ingredients are white roses & vanilla
Note: These home perfumes are made in collaboration with Jazeel Perfumes.